Other Services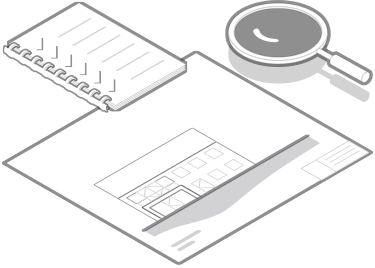 Project Management
The function of Project Management is a relatively recent development as a specialist role in its own right. Consultant architects and engineers have traditionally undertaken the project management function as part of their professional service to clients. However, on large or complex projects an independent project manager can be an advantage to ensure the clients' interests are maintained. We can provide your project management services to oversee elements of the design and construction processes from site selection to building completion.
View Breakdown of Services
Provide management from inception to completion
Prepare briefs
Advise on the need for and scope of services by consultants
Appoint and co-ordinate design consultants, specialists, construction managers, agents and contractors
Plan and establish the project program and identify key strategic activities
Identify project risks and preparation of plans to minimise them
Ensure that feasibility study reports, sketch drawings and working drawings are completed, co-ordinated, checked and signed off at appropriate times
Ensure that client quality standards are articulated and understood by consultants
Monitor time and costs
Monitor progress of the works against agreed targets
Technical inspections
Manage/ issue Progress Payment Certificates
Chair Project review meetings
Hand over the building on completion
Equip, commission and set up operational organizations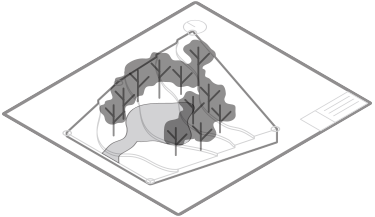 Schematic Landscape Design
We believe that Landscape design is an integral part of any architectural project. The landscape in which a project is situated has an impact on the micro climate and by extension how the building and external spaces are used and will function. We can provide services for the design and implementation of these external spaces whether they are courtyards, plazas, swimming pools, ponds, decks, covered areas, shade structures, hardscaping or gardens. Our aim is to create "outside spaces" that can be enjoyed year round, whatever the weather.
View Breakdown of Services
Investigate & discuss the project with the client to determine all of their requirements
Prepare initial "Concept" design sketches for review – These may include schematic plans and 3-D renderings
Assist & Advise the client on the selection of additional professional consultants such as Landscape Architects, Irrigation experts, Swimming Pool Consultants or Lighting consultants
Our designs will indicate planted areas and the density and scale of the plants to be installed whether it is a formal avenue of trees to frame a view; a dense hedge to provide privacy or a trellis of Jasmine to provide a scent; however we do not specify plants. We will work in conjunction with the landscape installer / planting supplier / designer on the selection of plant types and quantities.
Preparation of detailed designs, construction drawings & specifications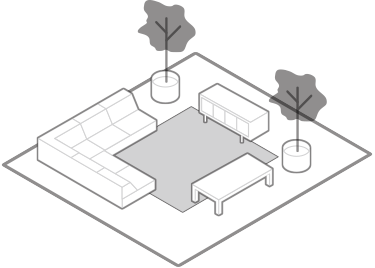 Corporate Interior Design
Interior design is an important part of any architectural project. A well designed space can enhance the life, safety and well being of its users and inhabitants. We can provide services for the design of corporate interiors such as offices, restaurants, retail and commercial properties. The interior design process often follows the Stages 2 to 7 outlined in the general Architecture services section.
View Breakdown of Services
Investigate & discuss the project with the client to determine all of their requirements and goals
Preparation of initial Concept design sketches for discussion with the client including schematic plans and perspective sketches and 3-D renderings
Preparation of project budgets and schedules
Selection of colours and floor, wall and ceiling materials and finishes to appropriately convey the design concept and to meet socio-psychological, functional, maintenance, lifecycle performance, environmental, and safety requirements
Selection and specification of furniture, fixtures, equipment and built-in or custom made furniture, including layout drawings and detailed product description; and provision of contract documentation to facilitate pricing, procurement and installation of furniture
Prepare sample boards with proposed colour schemes, materials and finishes
Selection of Blinds, shades, light fittings, doors, windows and internal partitions
Preparation of construction documents, consisting of plans, elevations, details and specifications, to illustrate partition layouts; power and communications locations; reflected ceiling plans and lighting designs; materials and finishes; and furniture layouts
Compliance with building and fire codes, accessibility and environmental regulations, and guidelines applicable to the interior space and sustainability
Assist & advise the client on the selection of additional professional consultants
Coordination and collaboration with other allied design professionals who may be retained to provide consulting services, including but not limited to Joiners, Lighting consultants, Fung Sui experts, structural, mechanical and electrical engineers, and various specialty consultants
Administration of contract documents, bids and negotiations as the client's agent
Observation and reporting on the implementation of the project while in progress and upon completion, as the clients agent