Upton Cottage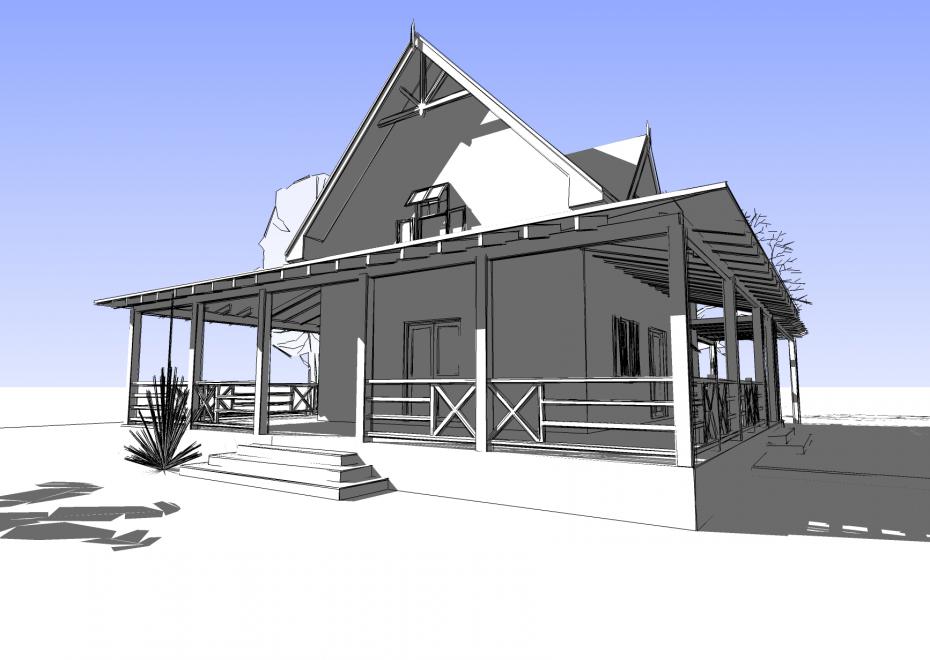 This cottage was conceptualized with the aim of maximizing the use of the space within the roof. Buildings in the tropics have traditionally been
constructed with high ceilings to allow the hot air to rise and collect above the "body zone". In this case, the use of a highly reflective "R-Foil"
insulation within the roof construction together with strategically placed windows will ensure the loft type space remains cool, allowing it to be
used more effectively. The verandah wraps around 3 sides of the building providing shade for most of the day and allowing the patio windows to
remain open during a tropical downpour, thereby maintaining natural ventilation when it is most humid. Natural ventilation is further maximized
with the use of Jalousie patio doors which incorporate operable louvers. The main footprint of the building is kept to a simple rectangle to reduce
costs, while allowing future expansion at the rear.
Location
Upton, St. Michael, Barbados
Stage
Un-built / Planning Approval obtained 2007.
Size
2090 sq. ft. / 194 sq. m.
Eco Features
Design allows natural ventilation
Patios, Shutters and Pergolas maximize solar shading
Rainwater Harvesting for irrigation & re-use
Water Conservation - Low/dual flush toilets
Solar Water Heater
Roof Insulation to reduce heat gain
Positioned to avoid felling of trees
Back To List