Mount Gay Rum - Mount Gilboa Master Plan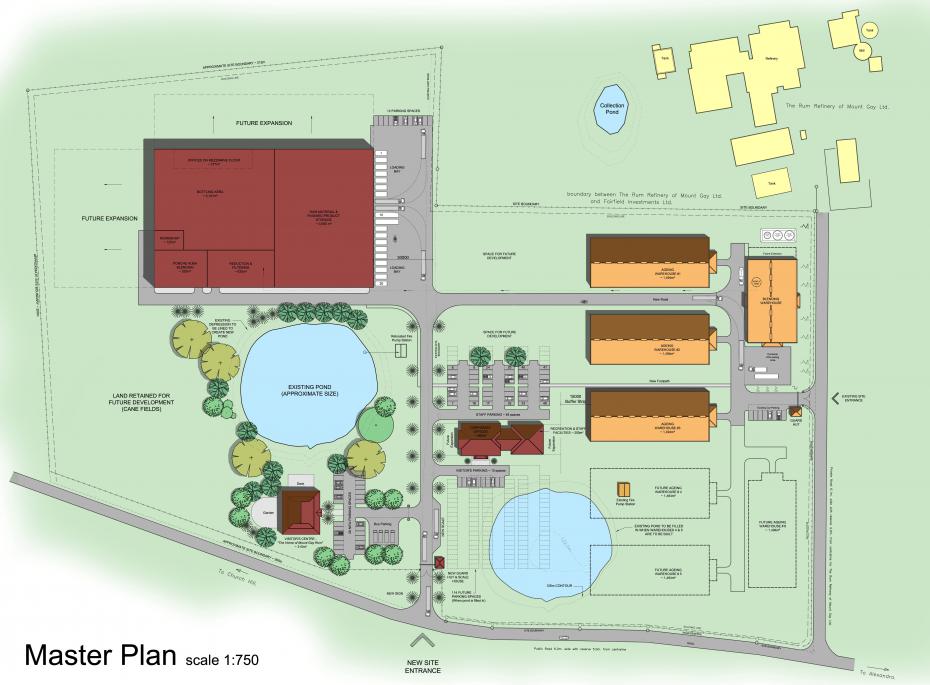 Mount Gay Distilleries Ltd commissioned us to explore the potential for the relocation of their entire operation to a parcel of land adjacent to the Refinery and their existing Ageing & Blending Facility in St. Lucy.
The concept was to consolidate all of their operations, currently spread across a number of different sites, all at one location. The proposed development incorporated their Visitors Centre, Corporate Headquarter Offices, and Blending, Bottling, Storage and Distribution warehouses. We worked closely with the clients and other consultants to develop the design and prepare two (2) options for consideration. The estimated cost was between Bds$35M - $45M.
Location
Mount Gay, St. Lucy, Barbados
Stage
Feasibility 2009.
Size
122170 sq. ft. / 11,350 sq. m.
Consultants
Civil & Structural Engineers - Stantec Consulting Caribbean Ltd
Quantity Surveyors – Cooper Kauffman Ltd
Bottling Line Specialists – Krones Inc.
Back To List